Dr. James A., PhD
It is amazing how much leftist liberals scream out for gun control, unless of course, those guns could be used to assassinate presidential candidate, Donald Trump: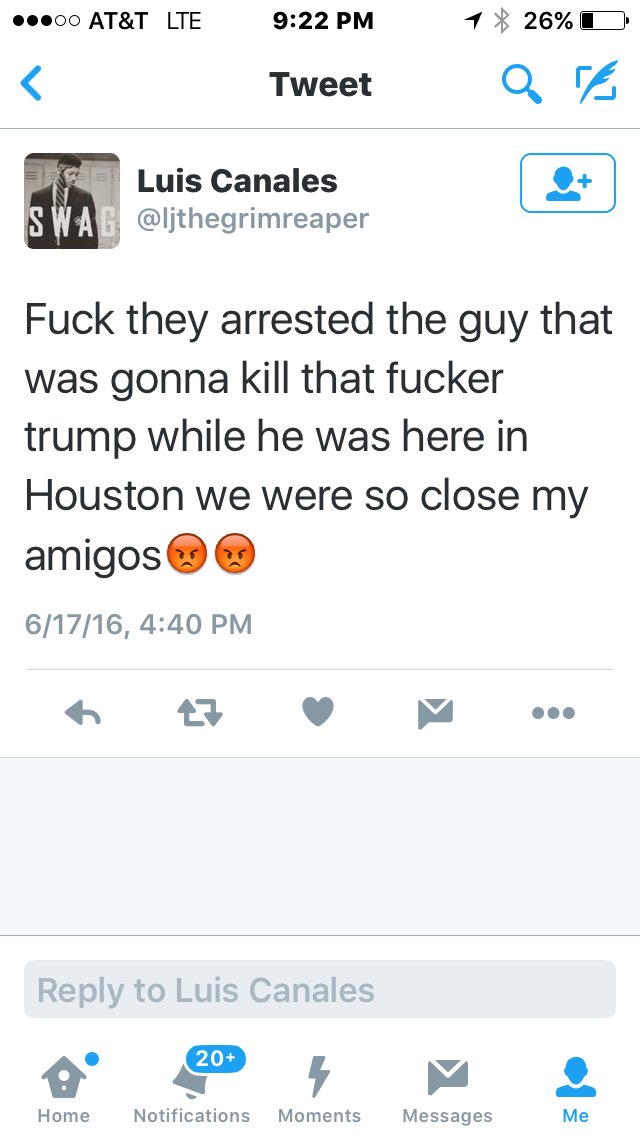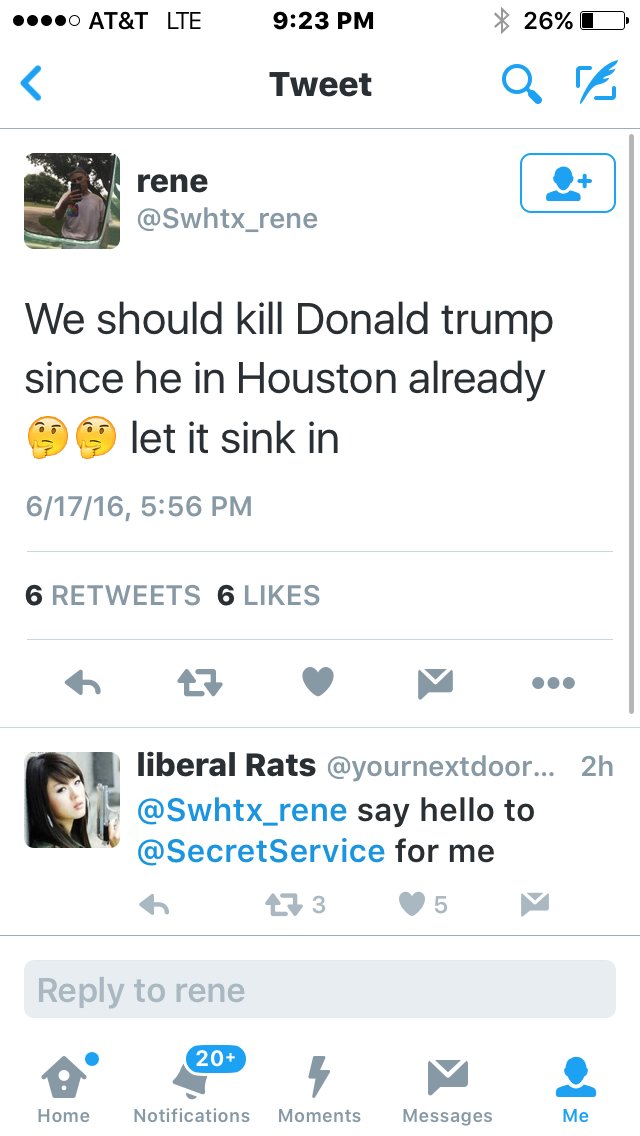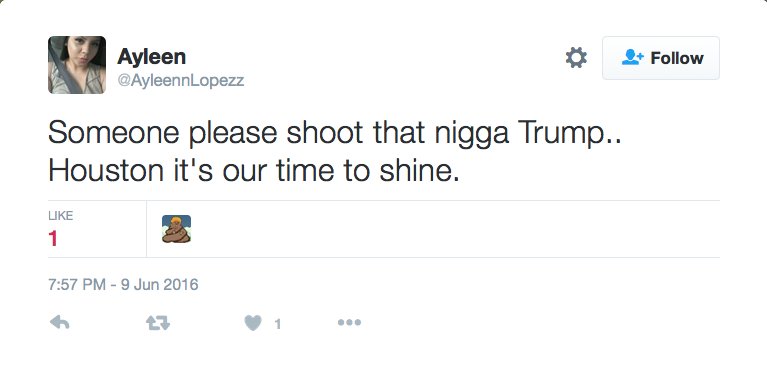 (There are DOZENS, if not HUNDREDS, of these captured by Mark Dice)
One of the Twitter users making the death threats belongs to the U.S. Army (last name, Lara)
Oss my Houston people better kill Trump while he's there and I'm over here


The liberals have gained a lot of momentum in the last few years under the Obama administration. They don't want to run the risk of any kind of conservative-even if you don't believe that Trump is the most conservative-getting into the presidency, and it appears people are willing to threaten to kill Donald Trump to minimize any potential risk that Trump may impede their progress.
And, it seems that Twitter is just fine with that.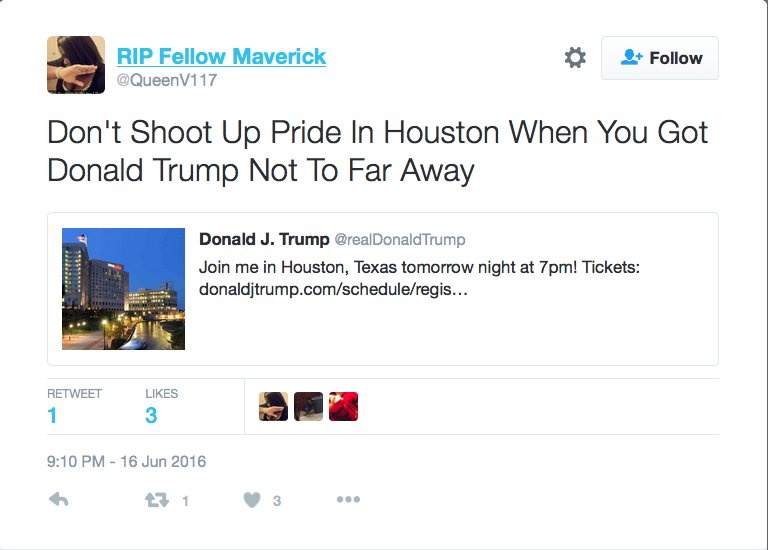 Most of these tweets, captured by
Mark Dice
, are still posted. Despite the tweets being several hours old, and being linked to Secret Service, FBI, and Twitter, the accounts have not yet been terminated. Yet, if a conservative posts something negative about the LGBT community, their accounts are quickly banned. Twitter has recently been exposed by
Breitbart News
, and
Now the End Begins
for "shadow banning" Christians and conservatives*, but this is a new level of
un
-censorship.
It seems globalist controlled media are allowing this kind of chaos to provoke a shooting so they can stoke the fires of race wars, and stir the ire of conservative gun owners to shoot back in the event such a shooting takes place at a Trump rally. Then of course, they will blame the conservative's response in the same way they blame police every time a cop pulls the trigger and such an incident will then be used as additional fodder for gun control and perhaps even martial law if the incident is volatile enough. That's the grand Illuminati motto, "Order out of chaos".
I have never seen this level of insanity during an election. This generation isn't merely stuck on stupid, they are Super Glued to it, not to mention the abject level of hypocrisy from the "tolerance", "love wins", and "no hate" crowd.
___________________________________________
* I have personally been shadow banned by Twitter. I have taken screenshots of Twitter completely removing my posts from hashtags, and preventing a retweet from Donald Trump from gaining any impressions.